Losar Tashi Delek!
With warm good wishes for an auspicious and harmonious
Tibetan Year of the Fire Pig

from
Lama Zopa Rinpoche
and all of us at FPMT International Office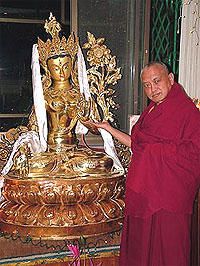 We are able to offer sentient beings unbelievable benefit, limitless skies of benefit. Therefore, we must rejoice all the time. All the staff of the general FPMT organization and of each center should remember this deep and extensive benefit that we are offering to sentient beings. We should remember this every day. You will then enjoy your life and see that your life is most meaningful.